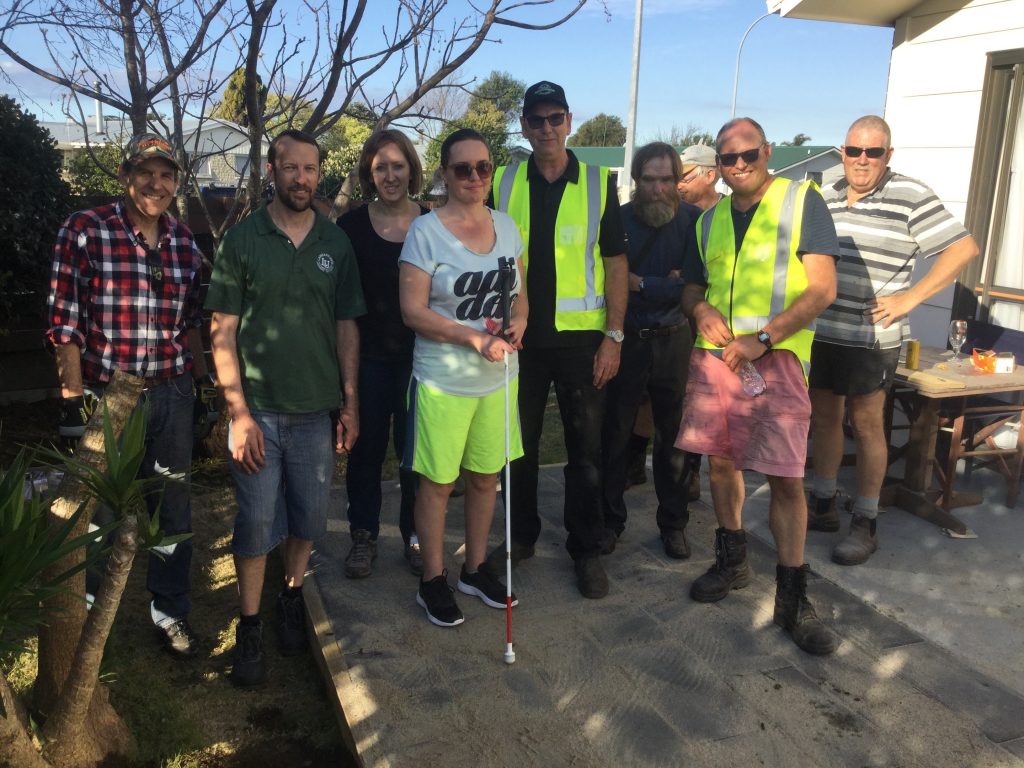 Connecting people who are struggling with hope and joy
Liz (not her real name) is legally blind and loves gardening. The local organisation Imagine Better referred Liz's situation to Good Neighbour.  She was renting through Accessible properties who partnered with us for the cost of the materials for this project.
Her back deck was so small she couldn't sit easily without the fear of falling off backwards and really wanted to sit in the sun over summer.
We partnered with Bay Cobblestones who donated the cobble stones for the job. Taylor Bros supplied the metal base course and sand for the job. Volunteers from the night shelter, YWAM and Good Neighbour did the work and finished the job.
We put a shout out for help to sponsor the garden which cost about $300. Aon Insurance staff who volunteer with us 1x month sent 2 ladies to help build it at one of our project days. The garden was sponsored by another lady who is also physically challenged. She was only too happy to support another lady enjoy her passion to grow her own vegetables.
This was a very collaborative project with a great end result.