Growing for Good
"Manaaki whenua, manaaki tangata, haere whakamua"
Care for the land, care for the people, move forward.

Community Gardens
At the Community Gardens in Bethlehem we:
grow food in bulk to share with the community
and

 we teach people how to grow their own food.
Our 42 garden beds are looked after by an incredible bunch of dedicated volunteers. They bring the sunshine, even when it's overcast ❤️
The perimeter garden beds are for members of the local community to harvest something for themselves to contribute to a meal and the remainder are "Growing For Good Beds", which are sponsored beds where we grow healthy, nutritious food for distribution to local organisations and charities in our communities.
Volunteer with us
Apart from growing food to share with the community, the gardens also offer a place where people can get a sense of belonging and improve their overall wellbeing.
Did you know that getting your hands dirty in the garden can increase your serotonin levels? According to research, contact with soil and a specific soil bacteria, Mycobacterium vaccae, triggers the release of serotonin in our brain. Serotonin is a happy chemical, a natural anti-depressant and strengthens the immune system.
And it's not only about contact with the soil. When volunteering at the gardens you can enjoy the company of the rest of the volunteers and build meaningful relationships along the way.
Come and experience it for yourself!
Our volunteers meet every Wednesday  9am – 12noon, at Bethlehem Community Gardens 183 Moffat Rd. Everyone is welcome to join in (and for a cuppa and morning tea). If you're keen to come, sign up on our Volunteer page. Or you can email [email protected] to find out when our next Good Neighbour tour is – this is the perfect opportunity to get to know us as a whole and find out where you would fit.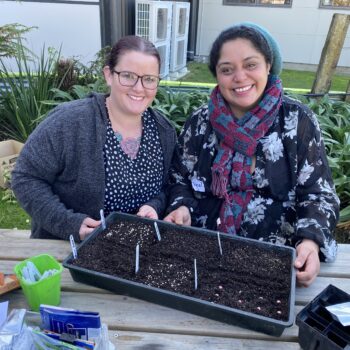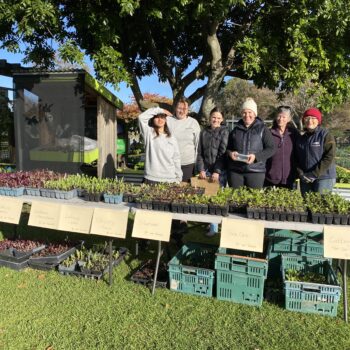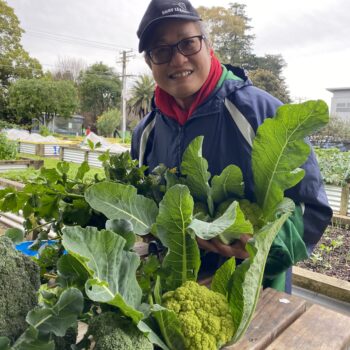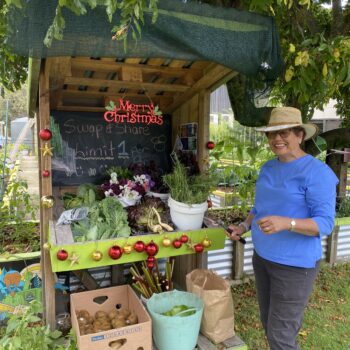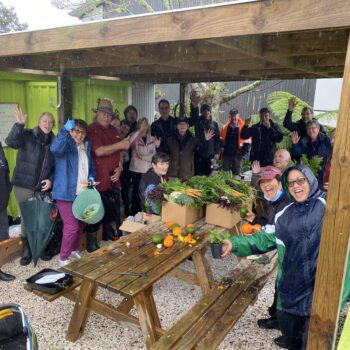 Here's more about what we do:
We have a propagating team that grow seedlings for the gardens and support local schools with seedlings too.
Harvested produce is collected, counted and distributed to various community organisations, volunteers and also the on site swap and share stall.
The value of the swap and share stall is that anybody can take produce as well as share their own excess produce, so it has a continuous flow of produce all week. It provides a way for the community garden to share fresh fruit and veges with the community and creates a path for individuals to share food from their own garden.
The gardens host many interesting and educational workshops for volunteers and the public to come along to, as well as cooking demonstrations from other cultures.
The gardens team hosts school groups, garden clubs and local charities in various workshops about different areas of the gardens.
The community gardens is a place where we can inspire generosity, by sharing what we grow and encouraging others to do the same.
And we also support other charitable organisations to establish gardens in the community by sharing their information and knowledge.
Community Gardens results FY 2022-23
0
Bunches of produce harvested (between Sep '22 - Mar '23)
Our community partners for the Gardens
Bethlehem College
Bethlehem Community Church
Bethlehem School
Otumoetai Intermediate
Garden to table
Envirohub
Our Community Gardens sponsors
We would like to acknowledge and applaud those who support the Good Neighbour Community Gardens. Without their generosity we would not be able to grow food in bulk to share with the community and teach people how to grow their own food.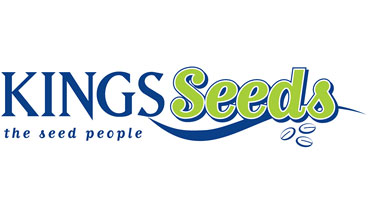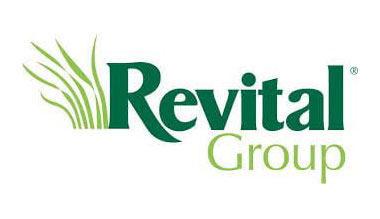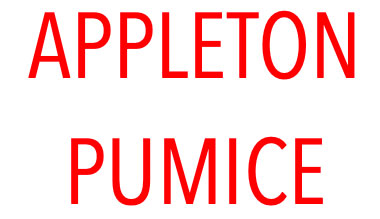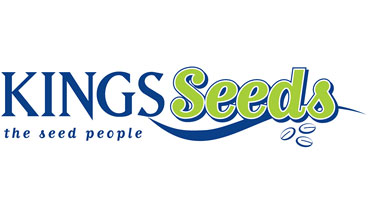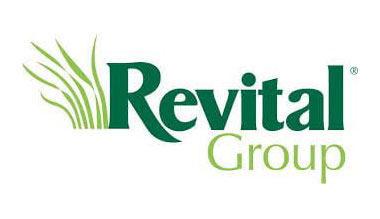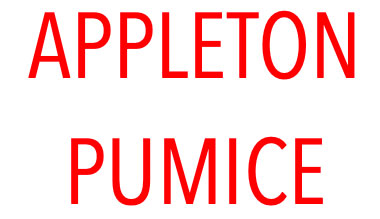 The feedback we receive about our work really makes it worthwhile. Here are some examples:
"Just to let you know how much I enjoyed the presentation this morning.
Now I have all the gear to make my own microgreens. I was impressed with how smoothly everything went. I wish we had something like this in Papamoa." – Heather
More to come…
At the Community Gardens in Bethlehem we:

grow food in bulk to share with the community
and

 we teach people how to grow their own food.

Our 42 garden beds are looked after by an incredible bunch of dedicated volunteers. They bring the sunshine, even when it's overcast ❤️

The perimeter garden beds are for members of the local community to harvest something for themselves to contribute to a meal and the remainder are "Growing For Good Beds", which are sponsored beds where we grow healthy, nutritious food for distribution to local organisations and charities in our communities.

Volunteer with us

Apart from growing food to share with the community, the gardens also offer a place where people can get a sense of belonging and improve their overall wellbeing.

Did you know that getting your hands dirty in the garden can increase your serotonin levels? According to research, contact with soil and a specific soil bacteria, Mycobacterium vaccae, triggers the release of serotonin in our brain. Serotonin is a happy chemical, a natural anti-depressant and strengthens the immune system.

And it's not only about contact with the soil. When volunteering at the gardens you can enjoy the company of the rest of the volunteers and build meaningful relationships along the way.

Come and experience it for yourself!

Our volunteers meet every Wednesday  9am – 12noon, at Bethlehem Community Gardens 183 Moffat Rd. Everyone is welcome to join in (and for a cuppa and morning tea). If you're keen to come, sign up on our Volunteer page. Or you can email [email protected] to find out when our next Good Neighbour tour is – this is the perfect opportunity to get to know us as a whole and find out where you would fit.

Here's more about what we do:

We have a propagating team that grow seedlings for the gardens and support local schools with seedlings too.
Harvested produce is collected, counted and distributed to various community organisations, volunteers and also the on site swap and share stall.
The value of the swap and share stall is that anybody can take produce as well as share their own excess produce, so it has a continuous flow of produce all week. It provides a way for the community garden to share fresh fruit and veges with the community and creates a path for individuals to share food from their own garden.
The gardens host many interesting and educational workshops for volunteers and the public to come along to, as well as cooking demonstrations from other cultures.
The gardens team hosts school groups, garden clubs and local charities in various workshops about different areas of the gardens.
The community gardens is a place where we can inspire generosity, by sharing what we grow and encouraging others to do the same.

And we also support other charitable organisations to establish gardens in the community by sharing their information and knowledge.

Community Gardens results FY 2022-23

0

Bunches of produce harvested (between Sep '22 - Mar '23)

Our community partners for the Gardens

Bethlehem College
Bethlehem Community Church
Bethlehem School

Otumoetai Intermediate
Garden to table
Envirohub

Our Community Gardens sponsors

We would like to acknowledge and applaud those who support the Good Neighbour Community Gardens. Without their generosity we would not be able to grow food in bulk to share with the community and teach people how to grow their own food.

The feedback we receive about our work really makes it worthwhile. Here are some examples:

"Just to let you know how much I enjoyed the presentation this morning.
Now I have all the gear to make my own microgreens. I was impressed with how smoothly everything went. I wish we had something like this in Papamoa." – Heather

More to come…