Giving hope and connection
"Encouraging people to grow their own capabilities and inspiring them to thrive."

Care Team
At our CareJunction we offer practical and relational manaaki (support) through our Care team. We know that people all face unique situations and we are here to walk alongside them, provide them with tailormade, holistic support and partner with other like-minded community agencies to help them. We want people to not only get through life's challenges but for them to thrive.
Our Care team's main aim is to give people (individuals and families) a better outlook on life by offering them hope and connection. This helps them achieve a sense of community, purpose and belonging.
How we do that?
Through building warm and trusting relationships with with the people we support, we can understand what they need to:
reach their potential
participate positively in society
and ultimately give back to others as well.
What does that look like:
We listen to them and identify their needs.
We work with them to meet their immediate needs.
We work with them on a plan so they can thrive and not only survive.
We walk alongside them for this journey – the people who we support always remain in the driver's seat. We're there to provide them with tools, resources and connections so they can do it themselves.
The 'journey' is different for everyone and everyone is at a different stage of their journey. Sometimes our help is one-off and other times it's longer-term.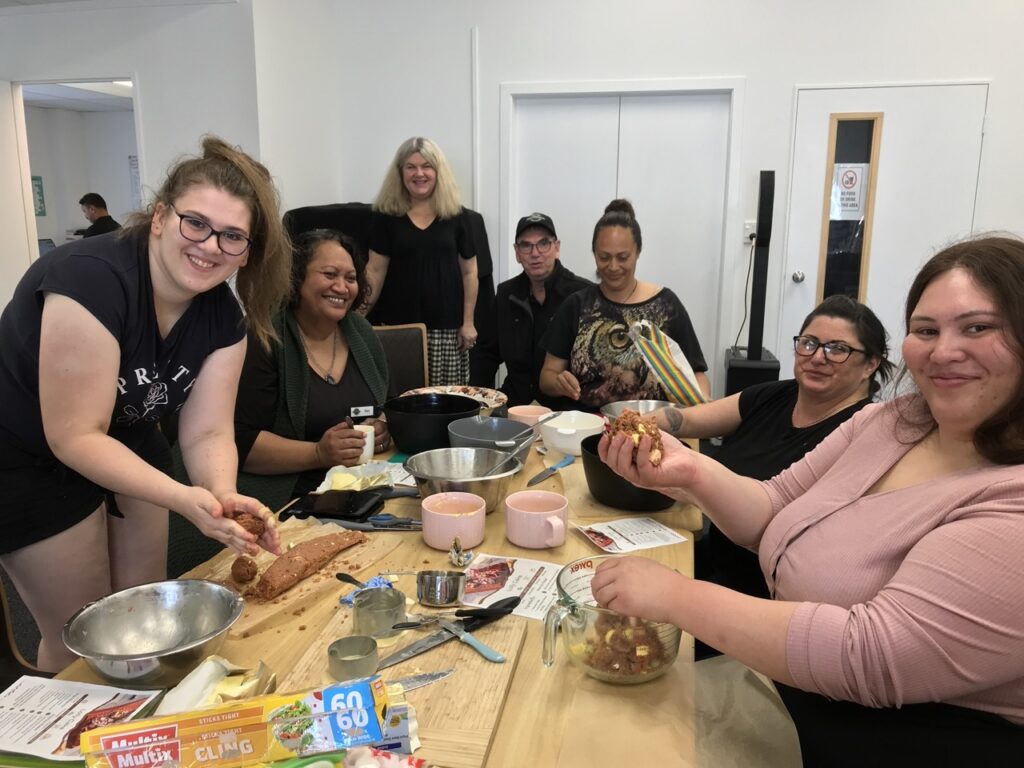 Some examples of what we offer:
We connect people with our diverse Good Neighbour community/network and where applicable, refer them to other agencies.
We advocate for our people by navigating through current systems with them such as WINZ, medical or budgeting.
We help people into work, whether it's through volunteering as a first step into employment or visiting job opportunities and connecting with job brokers.
We train/coach people in everyday life skills, covering topics such as healthy actions, resilience, home care, family routines, relationships and work & learning. These sessions can be in a group setting or one-on-one, depending on what the person's needs are.
We organise coffee mornings to help people build new connections.
We offer our CareJunction, a facility that can be used for meetings or workshops, for community agencies to hire. Find our Hire Application & Agreement here.
Above all, we offer a safe, positive, non-judgmental, culturally appropriate, mana-enhancing environment.
What makes us unique is our ability to pivot and respond to people's needs, through our extensive Good Neighbour community.
Additionally, we work beyond what we as Good Neighbour can offer, by connecting people to our various community partners (see full overview further below).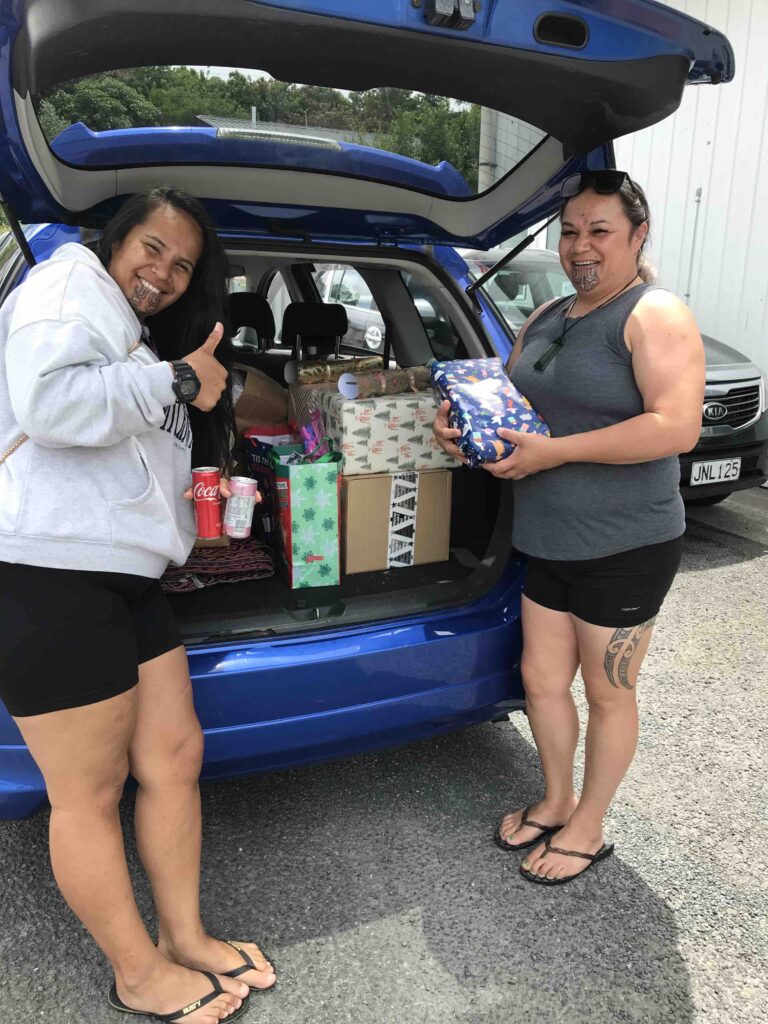 0
Agencies that referred people to us
The Care Team's community partners
Accessible Properties
Bay Financial Mentors
Ngai Te Rangi Job Brokers
St Vincent de Paul
Tauranga Community Foodbank
Our Care Team sponsors
We would like to acknowledge and applaud those who support the Good Neighbour Care Team. Without their generosity we would not be able to offer the deeper level of support that this team provides.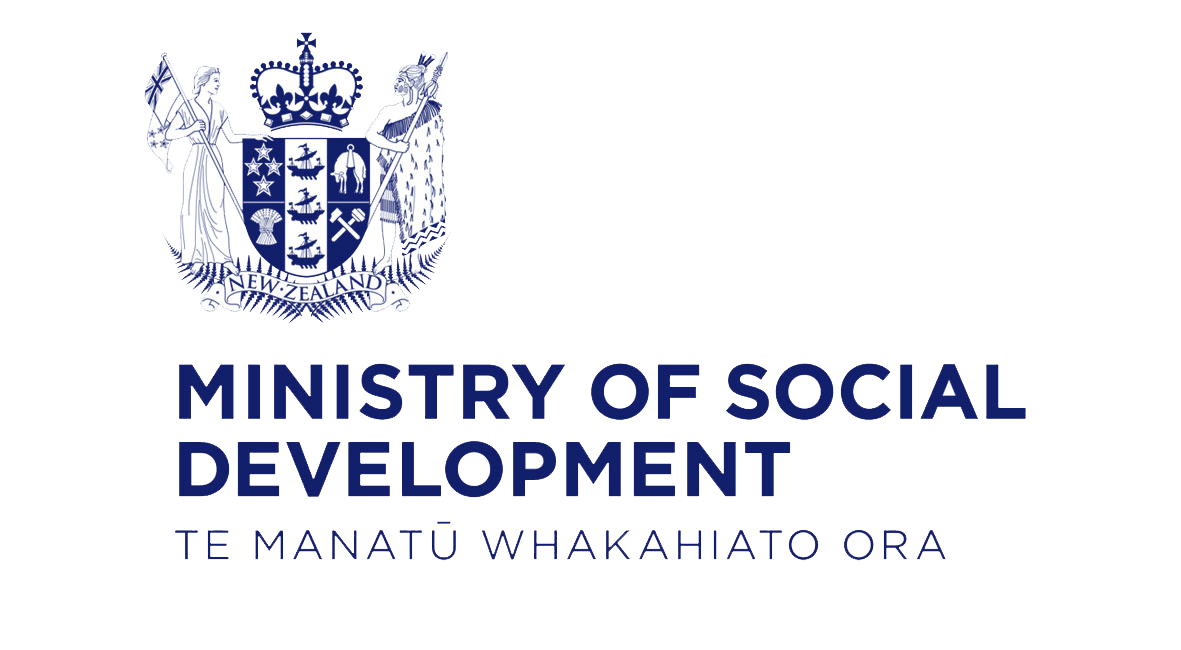 The feedback we receive about our work really makes it worthwhile. Here are some examples:
LAB & Co.
"I like that I can bring anyone along, especially our Rangatahi and know that they'd feel safe and have a sense of belonging" – a rep from Ngāti Ranginui Iwi
"Energetic, homely, entertaining and exhilarating. We cannot wait to for next week" – a rep from Te Puna Hauora
Christmas Gift Recipients, 2022
"It was amazing! I felt humbled to be placed on the list of receiving a gift, but was just blown away by the amount of effort, thought, preparation and care that was put into this event."
"Giving people the power to choose is so important"
"I'm speechless, just blown away. I don't have to think about Christmas now, I can't believe it."
"My kids and I haven't done Christmas since my husband passed away."
I especially liked that we were given a good amount of time to choose and were not rushed, as I felt quite overwhelmed by appreciation, gratefulness and humbled by the thought, time and care that was on offer for my family."
At our CareJunction we offer practical and relational manaaki (support) through our Care team. We know that people all face unique situations and we are here to walk alongside them, provide them with tailormade, holistic support and partner with other like-minded community agencies to help them. We want people to not only get through life's challenges but for them to thrive.

Our Care team's main aim is to give people (individuals and families) a better outlook on life by offering them hope and connection. This helps them achieve a sense of community, purpose and belonging.

How we do that?
Through building warm and trusting relationships with with the people we support, we can understand what they need to:

reach their potential
participate positively in society
and ultimately give back to others as well.

What does that look like:

We listen to them and identify their needs.
We work with them to meet their immediate needs.
We work with them on a plan so they can thrive and not only survive.
We walk alongside them for this journey – the people who we support always remain in the driver's seat. We're there to provide them with tools, resources and connections so they can do it themselves.
The 'journey' is different for everyone and everyone is at a different stage of their journey. Sometimes our help is one-off and other times it's longer-term.

Some examples of what we offer:

We connect people with our diverse Good Neighbour community/network and where applicable, refer them to other agencies.
We advocate for our people by navigating through current systems with them such as WINZ, medical or budgeting.
We help people into work, whether it's through volunteering as a first step into employment or visiting job opportunities and connecting with job brokers.
We train/coach people in everyday life skills, covering topics such as healthy actions, resilience, home care, family routines, relationships and work & learning. These sessions can be in a group setting or one-on-one, depending on what the person's needs are.
We organise coffee mornings to help people build new connections.
We offer our CareJunction, a facility that can be used for meetings or workshops, for community agencies to hire. Find our Hire Application & Agreement here.
Above all, we offer a safe, positive, non-judgmental, culturally appropriate, mana-enhancing environment.

What makes us unique is our ability to pivot and respond to people's needs, through our extensive Good Neighbour community.

Additionally, we work beyond what we as Good Neighbour can offer, by connecting people to our various community partners (see full overview further below).

0

Agencies that referred people to us

The Care Team's community partners

Accessible Properties
Bay Financial Mentors
Ngai Te Rangi Job Brokers
St Vincent de Paul
Tauranga Community Foodbank

Our Care Team sponsors

We would like to acknowledge and applaud those who support the Good Neighbour Care Team. Without their generosity we would not be able to offer the deeper level of support that this team provides.

The feedback we receive about our work really makes it worthwhile. Here are some examples:

LAB & Co.

"I like that I can bring anyone along, especially our Rangatahi and know that they'd feel safe and have a sense of belonging" – a rep from Ngāti Ranginui Iwi

"Energetic, homely, entertaining and exhilarating. We cannot wait to for next week" – a rep from Te Puna Hauora

Christmas Gift Recipients, 2022

"It was amazing! I felt humbled to be placed on the list of receiving a gift, but was just blown away by the amount of effort, thought, preparation and care that was put into this event."

"Giving people the power to choose is so important"

"I'm speechless, just blown away. I don't have to think about Christmas now, I can't believe it."

"My kids and I haven't done Christmas since my husband passed away."

I especially liked that we were given a good amount of time to choose and were not rushed, as I felt quite overwhelmed by appreciation, gratefulness and humbled by the thought, time and care that was on offer for my family."