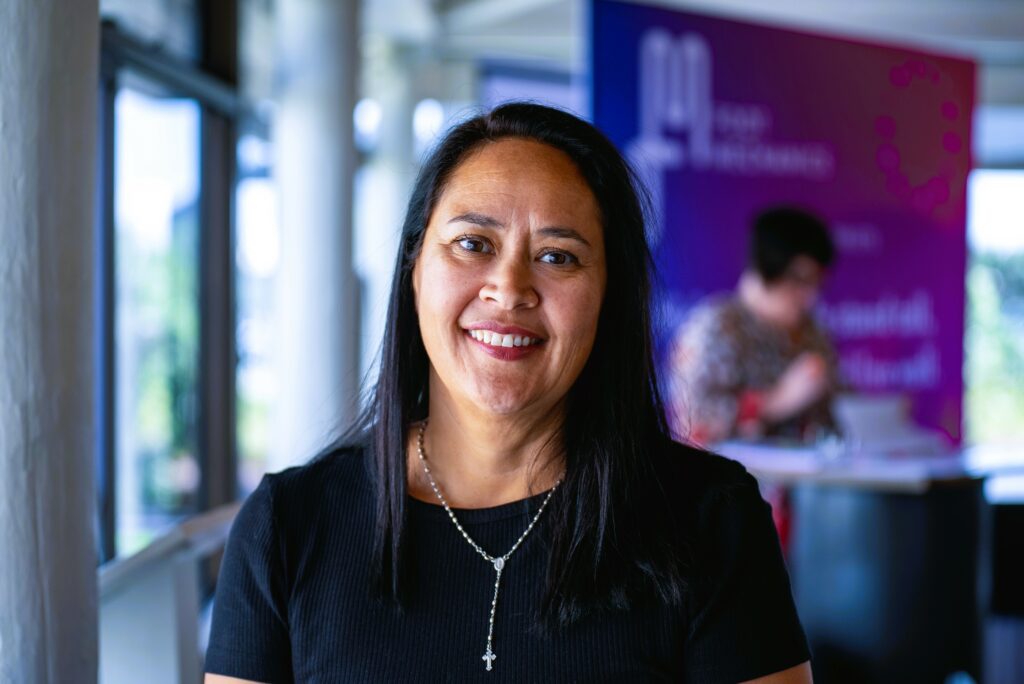 Our new Chair
In March, Good Neighbour welcomed our new Board Chair: Lorraine Miller. Since joining our board in November 2020, Lorraine has been a supporting and encouraging influence in our growing organisation. Her belief in community and working collaboratively speak to the values of Good Neighbour.
Lorraine brings her experience as a Trustee of He Kaupapa Kotahitanga Trust Tauranga that operates Awhina House in Tauranga Moana. Their vision to nurture, support and advocate for homeless women in Tauranga Moana was a great fit for Good Neighbour's vision to support and connect our community.
Together with her husband John, Lorraine and co-founded New Zealand's largest privately owned Podiatry practice, Foot Mechanics in 1997, and she now chairs their board.
Lorraine is also a Trustee of the recently formed Bay of Plenty Basketball Foundation whose aim is to utilise basketball to support young people into academic, leadership and life experiences that will help shape them as well rounded, educated, service focused people who contribute to society in a positive manner.
We are privileged to have Lorraine as our Board Chair along with our other Board members: AJ McKean, Michelle Malcolm, Jason Rowling, Ra Winiata and Rebecca Savage.
Our outgoing Board Chair Liam Dickson will remain a Good Neighbour Ambassador allowing him to continue to represent and advocate for Good Neighbour in the community. We have valued his contribution to the organisation over the last 4 years.