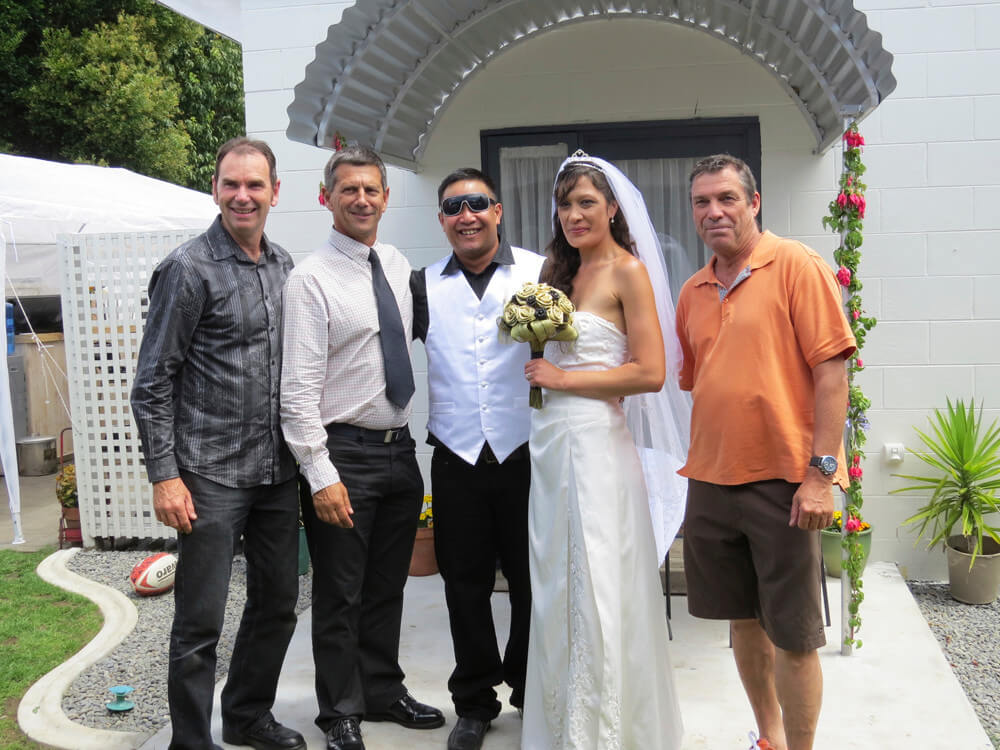 Putting the neighbour back in the hood
We met a young couple who had a dream to get married in their backyard.
On their own this was an impossible dream. They had lost their main income due to epilepsy and this pushed their dream beyond reach. Friends and neighbours came together and worked with volunteers from Good Neighbour to transform their back yard.
With the generous help of four local businesses their back garden was now ready for the wedding.
We organised a celebrant, cake and photos, while family provided the other essentials like food and marquee. When the guests arrived they were amazed at what had been achieved by working together. It was great to see the the happy couple enjoy their dream wedding.