Second Hand Bike Drive
October 19, 2020 @ 8:00 am

-

November 15, 2020 @ 5:00 pm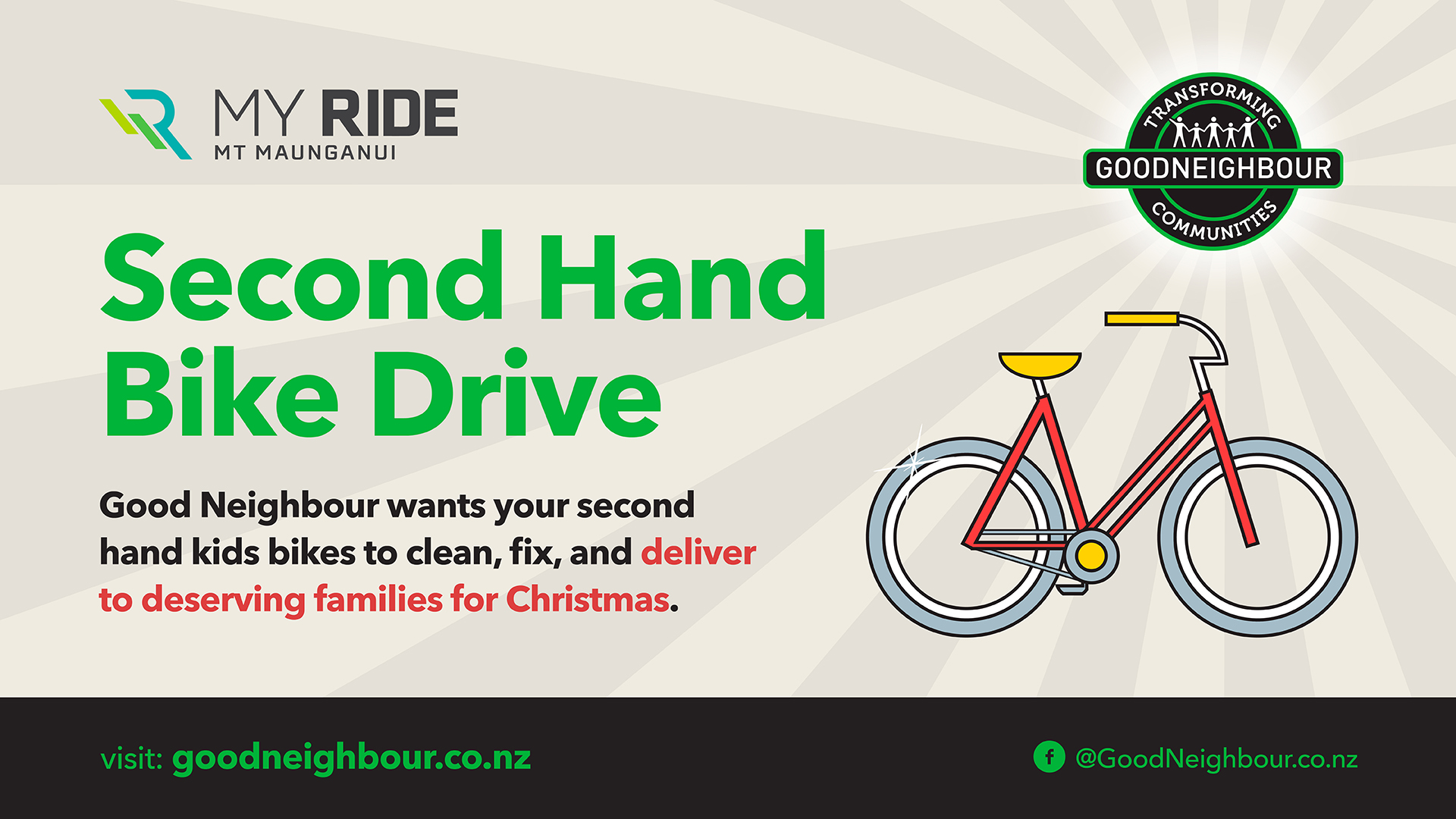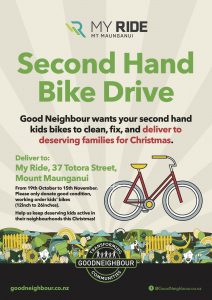 Good Neighbour is proud to announce that we are running the Second Hand Bike Drive again this year !!
After such a successful campaign last time with over 200 Bikes collected fixed for redistributed out to families in need. We have had many calls since from the community requesting to either give us bikes or asking for bikes.
Bikes are an expensive item for families but also a very useful item. They enable kids to bike to school, keep fit, enjoy our local cycleways and connect with friends in their neighbourhoods.
Household budgets just don't stretch far enough for families to buy new bikes, so if you have any bikes that are in good working order, could we ask that you please donate them onto a good cause.
Details of how and when you can do this are above  – Deliver to My Ride Mt Maunganui 37 Totara St 
We would like to thank John, Leonie and their team for their commitment to run the initiative again and support our community.
Once we have collected the bikes we will send a referral form our to our recipient charities and organisations so they can nominate families in need and then we will deliver the bikes in time for Christmas.
We would like to get every bike that goes out a new Helmet to keeps kids safe  – we are able to buy these at $25 each so if you would like to sponsor a helmet or two please get in touch we would greatly appreciate that.